(SEO optimized and mobile friendly)
 In the last few years Noida has grown into leaps and bounds. It has exponentially grown into a corporate hub. Planned development, lush green atmosphere, proximity with national capital and modern developed infrastructure makes it one of the most industrious cities of India .
As a leading website development agency in India we understand that there arises the need of competitive websites in the city for businesses to have a distinctive identity amongst the overcrowding of businesses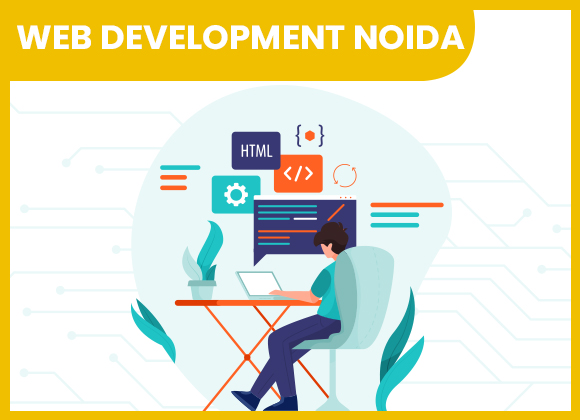 E-commerce website development service in Noida
Ecommerce websites are a highly competitive niche that is not everyone's cup of tea. Only professional website developers like Digilink Ads have the competency to render and deliver services like that
We have developed great amount of websites in the ecommerce industry and through experience we are able to provide great functioning ecommerce websites that includes
Impeccable UI / UX

Best suited advanced technology

Front-end and Back-end support

Inventory management

Payment gateway

Customer data management

Product cataloguing

Multi seller/ Single seller store
What are the other types of websites that we develop?
We make all types of websites. We are experts of translating your ideas into a superb website
Dynamic Website Designing

Static Website Designing

Startup Website Designing

Custom Website Designing

Mobile Website Designing
 Mobile friendly websites for businesses in Noida
In technical terms a mobile friendly website essentially means a responsive website. Experienced website designers are aware of the importance of a responsive website.
Through our past experience of developing websites in Noida we have understood how fast developing the business domain is. People are always in hurry and need everything on accessible on their phone so that they can go to it even while travelling
As professional website designers in noida we develop a website for you hose design stays intact and performance is lag free even when the website is opened on the phone
SEO FRIENDLY WEBSITE
Are you looking for a company that provides search engine optimised web development services in Noida? If yes, then you have come to the right place.
Search engine optimization (SEO) is an absolute essential for the success of a website. Poorly developed websites give SEO experts a hard time and fails the entire purpose of it.
A website is the face of your business model on the internet. If you do not pay attention on optimizing your website for search engines it won't be visible to your audience and would not do much good to your business.
We design the website in a suitable structure that is convenient for the crawlers.
WEBSITE WITH MOST CONVENIENT AND LATEST TECHNOLOGY
Our website designers are efficient with different programming languages that are generally used for developing websites
JAVA

Java is by far one of the most popular programming languages for ecommerce. It provides flexibility and sturdiness for modifying your designs. It is a classes and object oriented programming that is suitable for developing full-fledged applications

JAVASCRIPT
Javascript is another well known programming language considered suitable for ecommerce websites because it can easily be embedded in the code of HTML. Other than that it also provides good front-end and back-end support
PHP
PHP or Hypertext Preprocessor is widely used and one of the best choices for developing ecommerce websites. It has a high scope of developing different applications. There are many frameworks that can be used along with PHP for developing a website. Laravel framework is considered to be the most suitable one.
PYTHON
I am sure you must have heard the praises of python at least once in your life. It is again a highly demanded and trusted programming language. It is mostly used for creating web applications. It is widely used for creating ecommerce websites and highly functional web applications.

You might be thrilled to know that popular social media platform Facebook is also developed by using python. When combined with a framework called Django, the outcome is highly functional

RUBY


If you have a website with heavy traffic, you can consider ruby for programming your website. Though its performance is not as amazing as its counterparts but is still popular due to its functionality and feature of customization of your online store
MEAN
Mean is actually a group of framework technologies (Mongo DB, Express.JS, Angular JS and Node.JS). Popularly known as

MEAN

Stack. This stack is used widely for creating dynamic web applications.

Angular JS and Node.JS are the latest technologies used in the concerned field. Angular is extremely popular for creating dynamic web applications whereas Node.JS is lightweight and data driven platform to develop applications