CORPORATE REPUTATION MANAGEMENT SERVICES
In the business of online selling, reviews make for an important element that determines the quality of products or services offered. It is obvious for the people to have conflicting views which can harm the reputation of the company.
This is where the role of a corporate reputation management comes into play. We make sure to maintain an overall optimistic public opinion about your products/ services or your brand in general .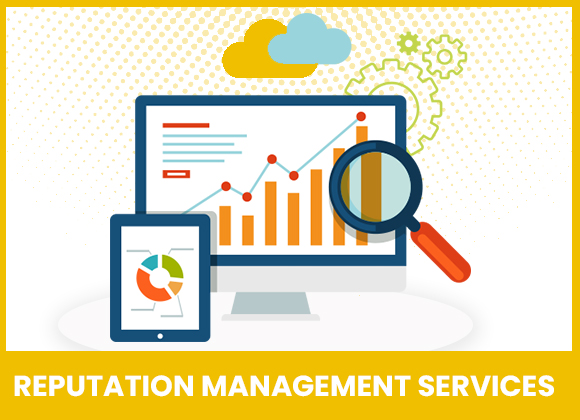 The Internet is a wonderful place and can do wonders for building a brand's reputation if handled well. But it can also burn the reputation of the corporation to the ground if left unchecked or handled with negligence .
An experienced corporate reputation agency can run corporate reputation campaigns and stir the desired opinions about a company amongst people.
WHAT WILL A PROFESSIONAL AD AGENCY DO FOR YOUR BRAND ?
A leading reputation management company can help your business in developing public goodwill. The online advertisement campaigns fosters trust and faith for the company in the society .
These are the following ways how corporate brand management services can work in your favor .
Nurturing positive online visibility

Removal of possible negative reviews

Shelter against defamation

Promoting positive reviews

Improvement of appearances in search results

Removing unfair complaints
CORPORATE REPUTATION MANAGEMENT SERVICES
Reputation management of a company includes a bunch of tasks that are handled by a professional online reputation management company. Given below are the reputation management services offered by Digilink Ads .
Brand building

Re- branding

Brand protection

Social media optimization

Reputation management
REINVENT YOUR BRAND IMAGE
Unsatisfactory corporate reputation can have detrimental effects on the corporation. It can lead to distrust and skepticism about the brand name in the society and even amongst the employees.
Corporate reputation and smooth functioning of the business go hand in hand. Know why professional corporate reputation management is essential to any corporation .
EMPLOYEE SATISFACTION


Employees are the pillars of any organisation. When a corporation's name or agendas are maligned over digital platforms it is somewhat a worrisome situation for the working of the company. When employees tend to develop a disbelief towards the management their performance and loyalty towards the company is likely to be compromised .

DRIVING SALES


Buyers don't want to buy from an organization with a negative reputation on its face. They like to avail services from a corporation that is well-known and trustworthy. A business is likely to suffer in terms of profit making due to negativity attached with the brand name .

EFFECTIVE PR


Building relationships with the public is crucial. PR has always been an indispensable tool of the marketing domain and with the advancement of technology building of PR campaigns and resonating with audience has all gone digital .