ONLINE REPUTATION MANAGEMENT SERVICES
Reputation is the most valuable asset for any brand, organisation, corporation or an individual. With the rapid development in technology and social media brand reputation stands on a thin line. One step above it, you can rule the market whereas one step below your business can go for a serious toss .
Online reputation management is complex and skillful task that needs to be addressed by professional and experienced online reputation managers who make sure to rightly and strategically build and maintain online reputation of their clients over the internet .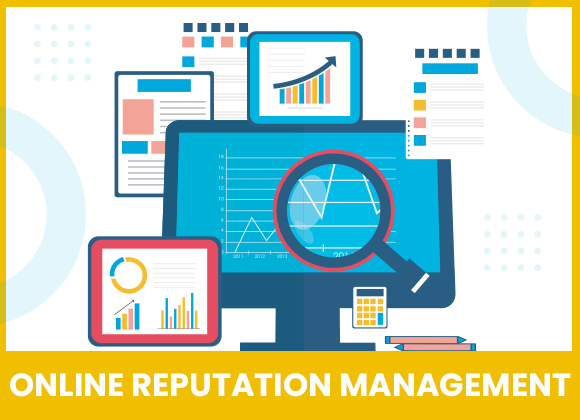 Online reputation management is not an industry specific service and is applicable in all service and product domains. As an ORM agency we deal in the following work fields .
Brand reputation management company

Corporate reputation management company

Celebrity reputation management company

Hotel reputation management company

Hospital reputation management company

Restaurant reputation management company

School reputation management company

Others ( exclusive to your work and industry)
WHY IS ORM IMPORTANT? WHY INVEST IN IT ?
Reputation has always been essential even in the traditional business practices. Now that things are extensively digital, it becomes absolutely essential to develop and maintain a positive image about your brand in the internet world. The Internet sometimes can be tricky therefore you should always invest in an online reputation management company near you for a long term profitability in your business .
Also, outsourcing ORM to the experts of this field is always advisable to any company /institution/ individual so that they can invest their entire energy in their core business leaving online reputation to the professionals .
LIST OF EFFECTIVE ORM SERVICES
We provide our clients a complete package of comprehensive online reputation management services. Given is a list of ORM services offered by our diligent team .
BRAND POSITION ANALYSIS
Any new brand campaigns start with studying and analysing the current brand positioning in the market and understanding about their targeted segment. We do an insightful analysis of current reputation status before moving ahead to the strategizing part .
DEVELOPING RIGHT STRATEGY
While strategizing for an effective ORM campaign for you we take into consideration not only the existing online threats to your brand but also aim to achieve your online visibility to minimize the risk of inflicting any new reputation threats .
ORM IMPLEMENTATION
This is the execution part where the plans and strategies come into action. We use techniques like review moderation to spread an overall positive word about your brand and do aggressive SEO or search engine optimization to uplift and promote your brand. This way your brand stays recognizable by the audience for the right reasons .

BRAND BUILDING


The name of every company has to travel a journey where it becomes a Brand. The transformation of establishing yourself as a brand comes with goodwill and reputation. To establish you as a brand we take up social media optimization to engage maximum audiences with you. Thereby increasing your customer base .

MONITORING AND REPORTING


ORM does not end at merely creating a strategy and implementing it one time. It is a continuous process that needs to be monitored. As your ORM partners we keep a check upon conversations going around on the internet about your brand. We report and take immediate action in case any reputation discrepancy is discovered by immediate defence online ad campaigns .
WHY DIGILINK ADS?
We are a team of efficient digital marketers, who are well versed in online brand reputation management. We consist of a dedicated team that handles social media and brand reputation over the internet. We keep our clients at a high pedestal and never neglect their right of being informed and being heard .
We also provide a dedicated task manager who keeps in touch with the clients and keeps them updated with the progress in their work .
An online reputation management agency we are everything that is essential
Digitally driven

Creative

Organised