Numerous law firms have benefited from Law Firm SEO Company in India- Digilink Ads' top-notch SEO services in order to get top search engine rankings. Like other businesses, law firms benefit from SEO since it enables you to display your services to potential clients.
You've come to the right place if you run a legal practice and are looking for the top attorney SEO marketing services. Top-tier digital marketing services are provided by Digilink Ads to Indian legal firms. Sounds interesting?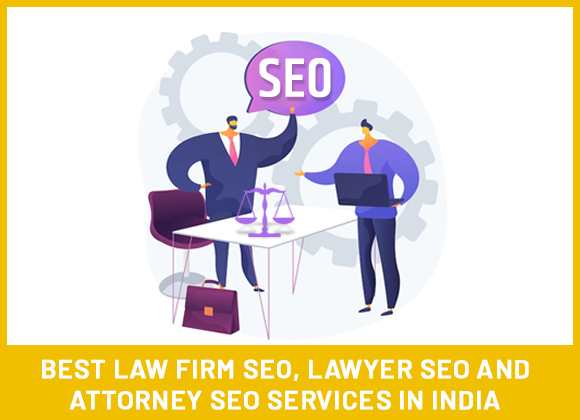 What is Law Firm SEO And Why Should You Hire a Law Firm SEO Agency?
Attorney SEO consists of the SEO techniques you'll need to rank your law firm website at the top of Google or other search engines and increase your firm's online presence. You can very effectively accomplish this goal with the aid of a law firm marketing agency.
Attorney marketing firms are knowledgeable about how to rank law firm websites at the top of Google's first page, and they may have access to resources like lawyer directories where you may publish your firm's name, address, and phone number (NAP) information to improve your local SEO results. Learn about the advantages of Indian lawyer SEO services.
Importance of Law firm SEO
If you're a lawyer looking for lawyers in your area, but you can't locate your firm's website or Google My Business listing anywhere, you can go to Google's second page and find your website listed there.
You now require a more effective SEO approach for your legal practice. With the correct law firm SEO services, you can use SEO marketing to outrank your rivals who are ranking above you and obtain a first-page ranking for your legal website. As soon as you begin ranking on the first page for terms relevant to attorney services, you will notice an increase in your organic traffic and leads from search engines.
Lawyer SEO Marketing Company in India
Digilink Ads is an established law firm SEO marketing company with many satisfied clients who have previously used our services and witnessed positive results.
Digilink Ads' law firm SEO specialists have assisted numerous attorneys in achieving high search engine rankings.
Our local SEO experts at Digilink Ads, a reputable law firm marketing company, will build high-quality local citations and local backlinks to assist your website rank locally on the first page of Google and Map.
What Does a Law Firm SEO Company in India Do?
Competitor Audit

Website Audit

Backlink Audit

Content Audit

Local Citation Audit

Local SEO Factor Analysis

Content Marketing Strategy

Link Building Strategy

ORM for Lawyers

Google My Business Listing Optimization
Best SEO Services for Law Firms in India
Digilink Ads is a seasoned SEO marketing company for law firms. Working with many types of individuals is a requirement of being an attorney. A lawyer is someone who always strives for the welfare of individuals and society, whether they be criminals, prisoners, or others. Legal professionals require a strong marketing strategy in order to increase their online presence, as technology has now impacted every industry. With its top lawyer SEO services, Digilink Ads has assisted numerous law firms and attorneys in achieving high search engine rankings.
Why RankON Technologies As Your Law Firm Marketing Agency?
To help you rank on the top page of Google and other search engines, our team of law firm marketing experts at Digilink Ads develops and adheres to a full-proof SEO marketing plan for your lawyer.
When you engage Digilink Ads for your law firm SEO needs, we give you a thorough marketing strategy so you can see how our top-notch law firm SEO services assist law firms achieve #1 results.
Since we started offering law firm marketing services a few years ago, Digilink Ads has assisted numerous lawyers in achieving first page results in their local service areas and we have a track record of assisting lawyers in achieving high search engine rankings.