Website Design
Right from theme, layout, color palette, ease of navigation,and speed everything is a part of web design. After a user visits a website he may forget the content he received but he surely remembers the experience he had. Web design is basically the feel, usability and visuals of a website .
CONTENT
Content certainly is the king for any website. Regardless of how well a website is, it will be useless if its content fails to make sense. It is also essential for the SEO activities.
USABILITY
A website has to be developed keeping user behaviour in mind. The user should be able to navigate any page of the website from every page of the website.
AESTHETICS
Layout, placement of elements, colour scheme, and theme should complement each other and look visually appealing within all the devices.
The creation of flawless user interaction is what we call web design in the digital.
.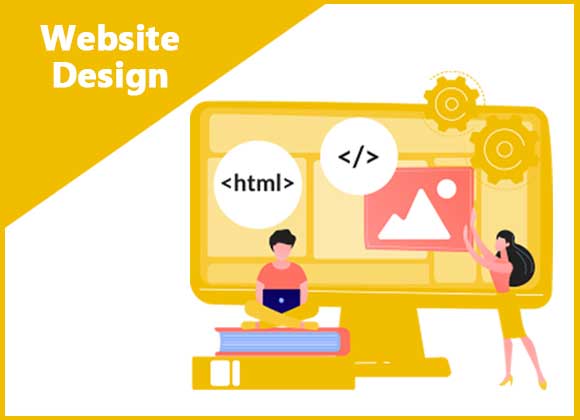 You are at the best web designing agency because
The answer to this question is a woven thread two words user interface and user experience. A web design specialist like digilink ads would ensure you a user interface/experience that is engaging in a way that it interests the users, captures their attention, and guides them through your entire website so that it fulfils your business motive. Be it lead generation, increase in sales, or more traffic.
Let's invest some time and money in web design
First impression is not always the last impression, but is surely a convincing impression of anything we come across. A website similarly, is the first interaction between a business and the users. A website speaks volume about your business. An aesthetically pleasing, sought after, fast, and easy to navigate website will definitely motivate the users to spend longer time on the website. Whereas any flaw in the design will repel the users and force them to leave your site. Hence, you should always let an expert do his job. An amateurly designed website is of no good to you .
High conversion rate
It is no rocket science that a well designed and well optimized site attracts more traffic and generates more leads. And it obviously helps in converting the leads generated into successful clients .
Competitive edge
When you let an expert do his job, the piece of work stands out among the rest. A professional not just put in his skills but also his vision and experience into your website. At digilink ads, we provide you a website which is class apart and a website that places you in the winning arena of competitive spectrum.
Why is digilink ads the best web designing agency?
If your business is based in India and you are looking for a top notch web design agency to build an aesthetically appealing website that attracts the users, then you are at the right place. Digilink ads, as a web design company, specialise not just in creating a website, but also in creating user experiences. Our aim is to provide a website that looks stunning, is easy to use, and keep the users hooked.
We pay full heed to the needs of our clients and make sure that every step we take forward compliments the objective of their business.
Custom website
Every business is unique and deserves the same distinctive design for their website. As web designers we understand the individual needs of a business and build a tailor made design that fits in their industry and attracts the users.
Responsive design
We are surely a mobile phone community who wants everything in a click. More than 50% of the searches these days happen on mobile phones. Hence, a responsive website is an absolute essential. Responsive websites are basically mobile-friendly websites that work efficiently on all the devices. We promise to give you a design which looks and works beautifully over all devices.