There were 70,000 chiropractors who were licensed to practise in the US just two years ago. Approximately 3,000 chiropractors with valid licences hold positions in academia or administration. Chiropractic SEO is probably where you should start if you have tried to advertise your practice for years with just mediocre success.
What are SEO Services for Chiropractors?
An SEO business for chiropractors focuses on your industry and related disciplines, such as the private practice of private healthcare experts. Chiropractic practices are marketed in a way that is comparable to more "conventional" private operations like dental offices or family clinics.
Doctor of Chiropractic Care licence holders will need to invest more in chiropractic SEO starting in 2022 to boost their local visibility and draw in more clients.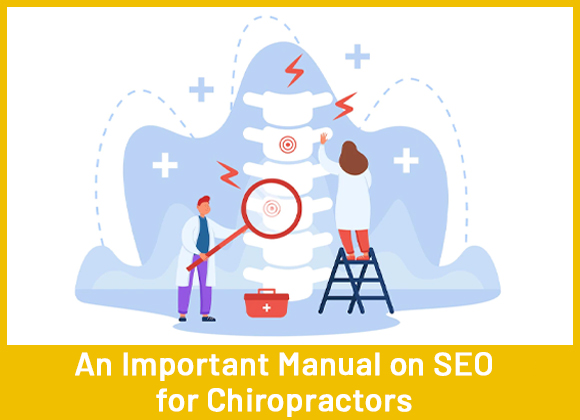 In order to increase organic traffic, domain authority, and the ranking of your content, search engine optimization focuses on continuously improving and correcting your website over time.
While you might have a few active sites and a few blogs, you might have realised that your organic traffic is either little or nonexistent. You need to invest in your website to make it relevant for the search terms you want to rank for because there are already billions of pages on the internet.
To determine which search phrases or web pages generate the most traffic, leads, and sales, SEO strategists examine data from sources like Google Analytics.
Using data analysis, these methods make data-driven decisions on keyword targeting and where to concentrate their optimization efforts for the greatest impact.
To create a powerful SEO plan for your chiropractic business, you must hire a qualified consultant such as Digilink Ads. Even if it has always been that way, SEO experts are skilled at creating a plan to generate results and increase lagging traffic.
Steps for Best SEO For Chiropractors?
Responsive Website
Nearly half of those who make appointments online gripe about a confusing website or a long wait. In a medical context, 60% of people prefer appointment reminders sent to their phones. The first step in creating a clean digital experience is to have a responsive website.



digital marketing for chiropractic care


A responsive website changes depending on the user's device. Since the website's elements adapt to the aspect ratio of the browser, the content is easier to read and navigate. A responsive website would make the page simpler to navigate for users rather than forcing them to use a cumbersome website on their phone.

Additionally, if your website is running smoothly, you'll be able to focus on developing a strong online strategy that increases visibility, reach, and conversions. Ultimately, you achieve so much more while spending less time and money.



Industry standard SEO for website


Creating a sound and knowledgeable chiropractic SEO strategy is essential if you want potential clients to be able to locate you online. The competition for local search traffic is fierce.

Pick a pertinent keyword for each page of your website, as well as for your company's social media and blog posts and other online content. These keywords shouldn't be taken as gospel; it's important to track and modify keyword performance, especially in light of Google's ongoing updates.
Using SEO Services for Chiropractors to Improve Your Website and Google Business Listings
Gain Higher Rankings for Searches with Local Intent


Local companies may have an advantage over big corporations. When Google determines that the terms used in a query have a local intent, it makes an effort to provide the most pertinent local results.

All other pages will always be pushed to the bottom as local results take precedence. Because of this, maintaining your local SEO can aid search engines in swiftly identifying your company amid the competition, determining that it is the most pertinent for a particular local query, and displaying it first.



Get Greater Visibility in Your Market


The enhanced visibility of your company in a certain niche is one of the most beneficial benefits of local SEO. This suggests that by optimising your chiropractic practice's information and content for local searches, those who are looking for what you have to offer will find you.

Long-standing statistics show that 67.6% of all user clicks on Google SERPs go to the first five results (excluding PPC ads). According to the statistics, you have a decent possibility of being in one of the top five slots, which receive more than 67 percent of traffic, if you perform excellent SEO. You risk losing out on prospective leads if you don't.



Boost Relevant Traffic


It's been difficult to target the right audience for a long time. The ease with which local SEO for chiropractors makes it easier to increase traffic is one of its obvious benefits. You construct a local landing page on your website, complete your Google Business profile, and list your company in as many local directories as you can (if you have one). You'll start receiving the best kind of organic traffic if everything is done correctly.

Google and users both value high-quality content. As a result, when you give your products and services evergreen and distinctive descriptions, your page's exposure will increase.

More leads for your practice will be generated by new, pertinent exposure. Google will gradually improve your results as a result of this fresh, favourable trend on your page, bringing even more prospective customers to your website.

It's vital to have accurate information. You must make sure that your office's physical address, business hours, special business hours, and all other contact information are accurate and up-to-date in order to maintain your search engine rankings.



Right Backlinks with Chiropractic SEO?


Building a strong backlink profile is one of any chiropractic website's top SEO objectives. Backlinks are endorsements from other websites that your website is valuable enough to be visited and given attention.

No matter what you've read elsewhere, let us be the first to assure you that carefully crafted backlink profiles are effective. If backlinks had little to no value and had no relevance to search engines, the SEO industry would not exist today.

The development of a plan that will establish the ideal backlink profile for the client's website is a sizable portion of an SEO consultant for chiropractors' duties. Backlinks are not generated at random. Backlinks must be relevant and of a high calibre.

This year, there are numerous techniques to increase backlink quality. Finding any unclaimed mentions on social media, blogs, and the internet is the quickest approach to get backlinks.

Contacting relevant people, companies, and publications that frequently write "Best of X" articles or blogs about chiropractic care is another approach for automatically obtaining desired backlinks. They can consider you for an upcoming article or release if you pitch your chiropractic practice and provide them with enough information.

Link building aids in search engine results for inbound marketing. You can determine URLs, title tags, and other metadata with the use of keyword research. AdWords and other pay-per-click paid search strategies will never have a greater return on investment (ROI) than SEO for chiropractors.