Search engine optimization is an absolute essential for any website running in the race of achieving higher rank in google search results. SEO is a combination of factors responsible for performance, efficiency, and visibility of any website. A blend of good On-page and Off-page SEO practices lays down a pursuit for relevant traffic and valuable leads that have high potential of conversion.
Why choose digilink ads for SEO Services in India?
Digilink Ads is a leading SEO service provider in India. Our effective SEO strategy has guided us to get our clients great search engine ranking, more traffic, new leads, and increased sales. Our SEO experts have gained years of experience in the content optimization business which comes handy while creating SEO strategies and SEO friendly content for the clients.
We have a dedicated team that provides organic SEO services in India. They practice fair means of search engine optimization and follow all the norms and protocols associated with it. We value our clients and their money. The services provided to them are worth every single penny.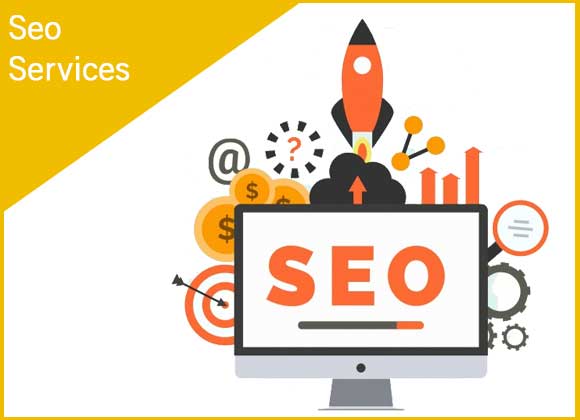 On-Page SEO
On page SEO isn't one time investment it's an on-going process. The site is continuously optimized for better search results with every addition to the website. On-page optimization is the cord of SEO whose controls are completely in our hands. An SEO expert can administer the technical aspects of the website, keep a check on quality of content, and control the outlook of the website.
PAGE CONTENT

The primary motive of content is to deliver relevant information to the audience. There are millions of web pages available all over the internet. No matter how well your written content is, it's of no use if it does not match with the users search intent. Google algorithms are smart to judge whether or not your content matches with the search queries.

Say a user searches for How to change a LED bulb? Here google analyzes all the content available, reviews keywords and rank pages with the exact solution and not the content that roams around the search.

META TAGS

Meta tags is a far reaching element of On-page SEO. They provide search engines with the additional information about your page.They support your page to rank for the right keywords.

TITLE TAGS

First thing about your website that interacts with the users is the title. It's the catchy part of your content. When a user initiates a search, Google scans your title and sees whether your title matches with your content. For example A user searches for a recipe, Google wouldn't rank a website whose title talks about a recipe but content includes a list of pre cooked food items. See, the catch here is your content should be relevant and the content must match with the title.

URL STRUCTURE

The URL is another crucial part of On-page SEO. While optimizing your site, you have to make sure you keep your URL crisp, clean and short. And that you include your keyword in the URL if you are trying to rank for a particular URL. An SEO friendly URL is short and precise. It does not involve too many numbers and includes your keyword.
Must follow On-page SEO practices by Digilink Ads
Keywords

First and the most important step in the SEO process is searching and selecting the right keywords. The entire process of search engine optimization stands on the shoulders of keywords. You should always include the keywords with high search volume.

You can also go for Long tail keywords. These are a combination of four-five words that together form a long keyword. They are more specific to your content and attract a well targeted audience.

Include your keyword in the title tag this is where Google looks first to understand the context of your page. By including the keywords in your title tag you help your website to rank high on the google search page.

INCLUDE VISUAL ELEMENTS

Vision creates the first impression of anything. It is vital to include visually appealing elements to the website that breaks the monotony of the text. Only text appears boring to the visitors and compels them to leave the page. Visiting a website and quickly leaving it is called the bounce rate which proves to be negative for the SEO. Because it gives google an impression that your content is irrelevant.

It is also important to make sure that your images include keywords in the description. Doing this provides a boost to the SEO efforts.

IMPROVE PAGE SPEED

We are in an era, where lives are running on a cheetah speed and no one has the time to wait. So if your page loads slow, the user will move to another page since he has a plethora of options at his exposure. There are plenty of code fixes you can apply in order to achieve quick speed. You can also use small media files because large media files take up more time to load at the server.

RESPONSIVE DESIGN

This is inevitable while creating a website. A website must be responsive. It means your website needs to adapt itself according to every device. And that it should work efficiently across all the devices. Mobile-friendliness of a website serves for an important factor that influences the Google ranking of a website.

INTERNAL LINKING

Internal linking is a genius way of retaining users on your website. By creating enough internal links you guide a user to other pages of your website and motivates him to spend more time on your website. Hinting Google about the relevancy of your content for the users.

CHECK FOR CRAWL ERRORS

Another important factor that influences website ranking is crawl errors. This means that there should be no broken links, poor internal links, error 404 existing in your website. These are hindrances for Google bots/ crawlers in visiting your website. And hence, affects google ranking .

Non availability of certain pages also leads to annoyance and dissatisfaction of the users and compels them to leave your website.
Master your On-page SEO game
Delegate your work and hire an SEO specialist to work magic for you. Seo services in India is an expanding industry and we are amongst the pioneers of it. We specialise in organic SEO services in India and promise improved rankings at Google results search page.
 Off-page SEO
This is a combination of tractable and unruly actions that takes place outside the website yet significantly affect the ranking of the website on google search engine results page ( SERP). Off-page or off-page SEO is about building backlinks at its core. Though it isn't only about creating backlinks but it takes a lion's share of it. To be able to rank at the first page of google search results, there is a dire need to up the backlinking game.
Off-page SEO is basically a process of presenting your site as trustworthy, authentic, and relevant to the audience.
Why prefer digilink over others?
Search engine optimization is done via two routes white hat SEO and Black Hat SEO. When you go for an SEO company like digilink ads for your SEO campaign, you thrive freely without the fear of illicit and spammy Black hat SEO. Because it will surely fetch you a good amount of backlinks, but it won't get you ranking on google search results page.
As an SEO agency, digilink has dedicated SEO experts, who are skilled in white Hat SEO. We promise you a result driven search engine optimization campaign that is bound to be beneficial to you.
BACKLINK BUILDING
In simple terms, this is basically acquiring a hyperlink from an external website to your own website. When you optimise the content and produce internal links, crawlers are able to navigate easily through your entire website through the links. Similarly, when you acquire a hyperlink from another website, crawlers are able to navigate easily through different related websites. This creates a strong sense of trust and faith towards your website among the users and Google. There are more than one ways of obtaining a backlink. Some of which are spammy and illicit as per search engines.
NATURAL LINKS- These links are naturally given to you by other websites for the relevancy and quality of your content. Say, you are a blogger writing about Richness of organic food and you list a number of organic farms in your blog. And to add that you provide links to their websites on your blog site. This is called natural backlinking.
MANUALLY BUILT LINKS – These kinds of links are the outcome of conscious link building activity.These are a part of a company's marketing campaign where they look for link collaborations, pay customers to provide links and rope in influencers to share your content.
SELF-CREATED LINKS- When smart Black hat SEO practices are done to generate more links, Google is smart enough to find the flaws and outshine your game. Link sharing in comment sections, adding backlinks to online directories, etc. are some of the self-created link activities that are not appreciated by Google and represent your website as spurious.
Digilinks specialisation as an SEO agency
Rich Content
We take pride in our team members for the quality of work they do. They are highly experienced in creating infographics, blog posts, etc. They know exactly what works on social media. And can provide their useful insights about the content that attracts natural links.
Higher reach
One important factor of a successful SEO campaign is getting higher reach to get more number of links. At every level of your functioning you have ample scope of marketing and reaching out to more people out there. SEO experts at digilink have been in the digital industry for years. Their experience and connections may be useful to your site for having increased reach.
Link analysis
This is the USP of our team. We present to you a detailed analysis of how link building works for your website. Our strategy is finding trust and satisfaction in our clients and then moving ahead with the work part.
Link disavow
You are not the only one creating backlinks over the internet. There are millions of websites doing the same. There is a possibility of spammy links being connected to your website. We provide exceptional services in removing those links and making your website spam free.