Every hotel aims at expanding its chain of hotels to different parts of the country, or rather different parts of the world and hotel reputation plays a significant role in successfully achieving that. Guests are swayed to plan their stay at a hotel based on its accessibility, reliability, and reputation in the hotel industry.
Big ambitions are driven by big moves and professional expertise. Reputation for a hotel is like fuel to the engine that accelerates the speed of meeting the desired goals. And hence, requires professional care. An online hotel reputation management company ensures that your name shines brightly and stain-free in the hospitality industry.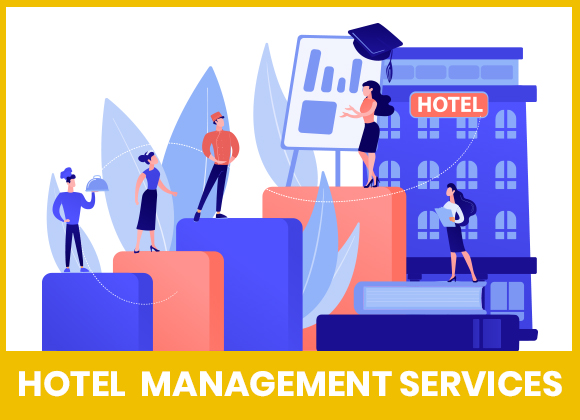 Let's take a quick look at hotel reputation management importance
The fact that reputation acts as an asset in every business, makes hotel reputation management a necessity. For a guest to invest in your services and plan a stay at your premises, a hotel reputation management system comes handy. It persuades the customer to look at your achievements And guides them to your online booking portal.
It accentuates the idea of you being a brand within your industry and that you are a hotel of high values and high regards, providing not just a comfortable stay for your guests, but a memorable experience to them. Reputation management basically helps in establishing faith for your hotel amongst different hoteliers and the guests looking for a hotel to plan their stay.
Hotel industry reputation management by Digilink Ads
We are a core competency in the online marketing domain. We branch out our services in the field of online reputation management, specialising in hotel reputation management. Our team consists of experts from all digital marketing fields. We are fully competent in running a hotel reputation management system effectively.
Hotel Reputation Management Services
Hotel reputation software


We build a

hotel reputation management software

exclusively for you to channelise review activity for your hotel. It will be an automated system that would ask for customer feedback, put the best reviews at the top and reduce or eliminate the negative ones. After all, we don't want you to become a hotel with a bad reputation.



Building a brand


Reputation management is a process of establishing you as a brand. Where people have faith in you just by your name. Through social media marketing and other digital marketing tools we boost your brand name hence, working on the hotel brand reputation.


Review monitoring services
To be able to achieve the

best hotel reputation,

it is important to monitor reviews and feedback on third party applications. In a digitally advanced era, these third party apps have become the bone of the online service industry. We check for brand mentions and valuable feedback across all platforms and make things easier for you.