An effective digital strategy can make the whole difference when it comes to making an online presence. We conduct detailed analysis to come up with powerful digital strategies that help you establish a foothold in the market. We specialise in planning and strategizing in a way that does not only help you climb the success ladder but also helps maintain your position. So, this is not a one-time activity. We conduct regular analysis and improvisation of strategies to keep you ahead of the competition.

DIGITAL STRATEGY & BRANDING
As a part of digital strategy and branding, we make use of vibrant and interesting images and content to attract potential clients. We also invoke and encourage interaction with the target audience to help the brand connect with more and more people.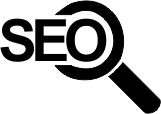 SOCIAL ANALYTICS
We analyse the pattern of customer behaviour, engagement, preferences and reactions and share the same with the brands. This helps them identify the areas of improvement and look for ways they can connect better with their audience.

E-COMMERCE ANALYTICS
A detailed analysis of your e-commerce site is done to give you a fair idea about its performance and popularity among the users. Information about product views, clicks, transactions and various other details are shared with the brand owners.

APP ANALYTICS
App analysis is done to provide you a deep insight about the performance of your app on the stores. Different app analytic tools are used to identify the user engagement and usability. The areas of improvement are identified and improvisation is done accordingly.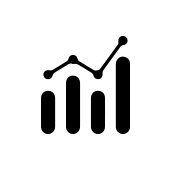 WEBSITE ANALYTICS
This involves collating, analysing and reporting website data. This analysis helps in identifying measures to improve the performance of the website. We provide expert reports that are easy to understand and provide just the right information to help enhance your web performance.

CALL TRACKING SOLUTIONS
Call tracking helps a great deal in building strong client base. We are experts in tracking calls and leads from both online and offline marketing. We make sure you don't miss out on any lead and put it to optimal use.